all what you need to know about Wearable Vibrators and how they work and how to get the best results !!!
As you cup his balls and run your nails up and down his chest, he plays with your inner labia and rolls your nipples around between his fingers, suddenly, the dilemma is clear: Who's going to hold the vibrator?
When using a vibrator during partnered sex, it's often true that you don't have an extra hand to spare. Wearable and hands-free vibrators are a great solution to this problem! These vibrators some for external clitoral stimulation, others for both external and internal stimulation free up your hands to do other things while working their vibrating magic on your most sensitive parts.
Wearable Clitoral Vibes
Wearable vibrators ($20 to $50) do just what their name indicates: They are small vibrators attached to elastic straps that fit around your hips and thighs, so you can actually wear the vibrator.
Most of them are designed to resemble something in nature, such as dolphins, flowers, or butterflies. If you like positions where you are facing each other with lots of skin-to-skin contact such as Missionary, Straddle, and Missionary CAT they often leave little room for a vibrator or even your hand to slip between your legs. Wearable vibes are great to use during intercourse in these positions.
To use this kind of vibe, step into the straps like a pair of panties, then pull it up and position the vibrator so that it's right where you want it. Tighten and adjust the straps so they feel snug against you.
Wearable vibrators are designed with intercourse in mind, so none of the straps should be blocking your vagina or anus. Once it feels good, you're free to play with his hair, hold his face, tweak his nipples, and wrap your arms around him. Keep in mind that there are a few downsides to wearable vibes.
No matter which brand you get, universally, the vibration tends to be low to medium. Remember, these are small and battery-powered, and you sacrifice power for the convenience and novelty of a hands-free experience.
One of the biggest complaints I heard from women while working at Babeland was that the vibration was just too weak to really get them going. But that won't be a problem for you if you already use a battery-powered vibe and it works fine for you.
Another issue is that they aren't always well made; the straps often stretch out and don't always stay in place, meaning you have to reach down and hold the vibe where you want it thus defeating its primary purpose of being hands-free! If you like the idea of a hands-free experience, but don't want to use the vibe for intercourse, then consider trying a pair of vibrating panties.
Vibrating panties are fun little items that come in a variety of different fabrics and styles, from satin and crotchless to latex or lacy. The panty usually has a built-in pocket or pouch to hold a removable vibrator.
They may not work for intercourse, but they are great for masturbation or to wear out on a date where no one knows you have them on. If you pick vibrating panties with remote control, your partner can carry the remote while you are at the mercy of his button pushing.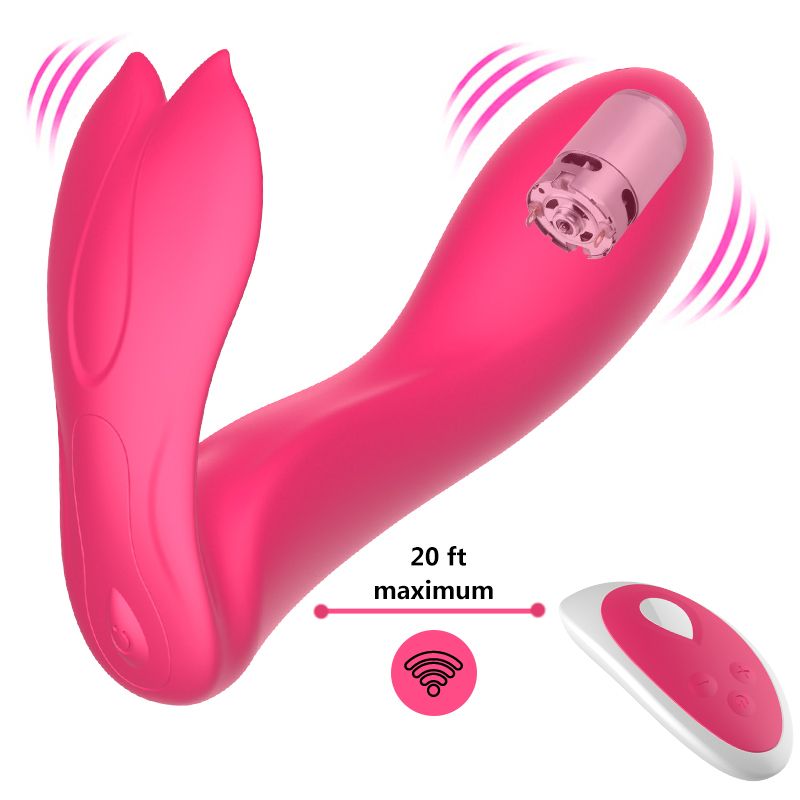 Perfect Pairing: Dolphin Vibe + Yab-Yum Position
Yab-Yum is a classic Tantric sex position where one partner sits in the other partner's lap and they face each other. The woman should strap on the Dolphin wearable vibrator ($35 to $40) before they get into the position. The man sits with his legs loosely crossed and the woman sits in his lap and wraps her legs around his waist and torso.
He can use firm pillows under his thighs if he needs more support for his legs. If it's not comfortable for him to keep his legs crossed, then he can stretch them out in front of him. If he needs back support, he can lean against the wall or headboard. As she gets into his lap, she can rise up slightly on her knees, and he can hold the base of his penis to assist her, and she can slowly come down onto it.
This is meant to be a relaxing, meditative position, so once you're in it, you shouldn't feel any tension or strain. If you do, adjust yourselves so that you can comfortably sink into the position.
Look into each other's eyes, and take advantage of the closeness this position affords you. Because there is so much skin-to-skin contact, there isn't a lot of room for a vibrator or even to slip a hand between her legs to stimulate her clitoris. The Dolphin vibe is perfect for Yab-Yum: It can nestle against her clit, buzzing quietly, as you experience slow, rocking, gentle thrusting.
Hands-Free Insertable Vibes
The original and best product in this category is the Wearable Vibrators is ($70), a silicone, rechargeable, waterproof vibrator that delivers simultaneous clitoral and G-spot stimulation.
The Wearable Vibrators is U-shaped and resembles a soft pair of tongs with one slimmer end and one wider end. One of the great things about the Wearable Vibrators is that it's so slim that you can wear it during intercourse, and it doesn't get in the way of penetration; in fact, it was designed to be used during penetration. Slide the slimmer end inside the vagina and as you do so, the wider end hugs the entire vulva.
With every thrust of your partner's fingers, dildo, or penis, the internal portion rubs and vibrates right against the G-spot, while the wider, external end vibrates against the clitoris.
Because it's so slim, most men don't feel like it's in the way during intercourse, although they do feel the vibration which is a good thing! Although it was designed for hands-free external and internal pleasure during intercourse, women can also wear the Vibe for hands-free masturbation as well. Versatile and flexible, it's a great vibrator for men, too!
Try putting it around the base of his penis and closing the two ends together. Or turn it around and let it cradle (and stimulate) his balls. You can also rub it against the sensitive frenulum on the underside of the penis
Perfect Pairing: Vibe + Horizontal Tailgate Position
In Horizontal Tailgate position, she lies on her stomach with her legs together, and he lies almost completely on top of her.
This is a very intimate position; it's got many of the pros of Doggie Style with more skin-to-skin contact and closeness.
However, one of the challenges of Horizontal Tailgate is that it's quite difficult for either of you to reach and stimulate her clitoris when she's lying on her stomach. With the Vibe, you can easily achieve hands-free clitoral stimulation in this position.
Begin with her in a traditional Doggie-Style position and you kneeling behind her. Slide the well-lubricated slimmer end of the Wearable Vibrators inside her vagina; press your hand against the wider side that rests against her clitoris to give her some added pressure to the vibration.
Slide a finger inside her vagina and press against the vibrator. When she's ready, slowly enter her from behind; she can part her legs or tip her hips slightly up toward you to make the initial insertion easier. Once you're inside her, lean all the way forward so that you're lying on top of her. Unlike Doggie Style, you can't do a lot of deep or powerful thrusting in Horizontal Tailgate; instead, aim to make small rocking movements and take advantage of the closeness this position affords you to kiss the back of her neck, whisper in her ear, and stroke her hair. As you move inside her, the Wearable Vibrators vibrates both internally and externally, working her G-spot and clitoris at the same time. This one is definitely a recipe for multiple orgasms!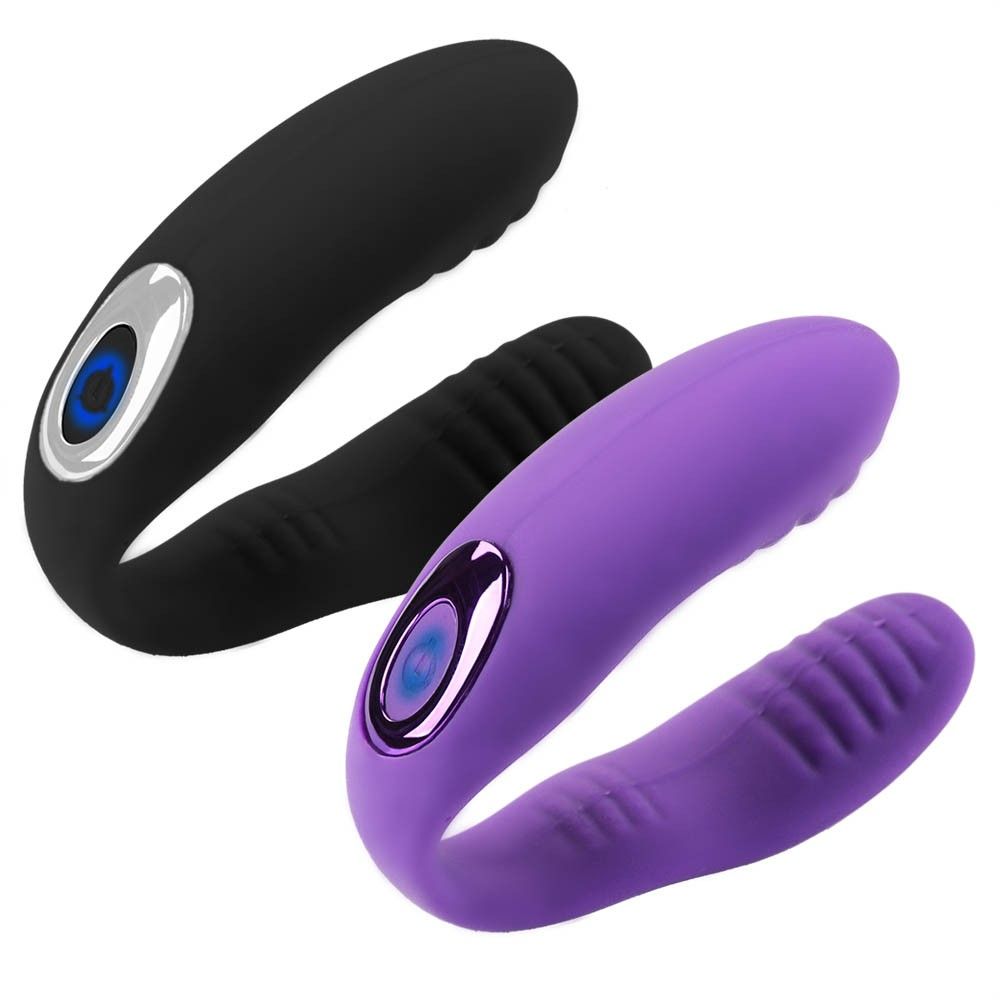 Hands-Free Clitoral Vibes
Sometimes, it's all about the rub. By which I mean, instead of taking a vibe and rubbing it against your body, some women would prefer to rub their clitoris against something with a lot of surface area.
Others like the idea of a vibrator that you don't have to hold with your hands because they have more important things to do with their hands! Large round, cylindrical, or mostly round vibrators are perfect when you want to hold and squeeze something between your legs.
For example, the Tuyo by Big Teaze Toys ($65 to $75) is around vibrator the size of a grapefruit with a diameter of about 3 inches (7.5 cm); it's made of stainless steel, phthalate-free plastics, and silicone.
This sleek, modern toy challenges the notion that vibrators have to be phallic. The on/off switch is cleverly integrated into the design, so there are no protruding buttons; it has three speeds and five different vibration modes, which offer different kinds of pulsation. Women can use it in a number of ways by themselves or with a partner. Squeeze it between your legs, with the bottom half (where the vibration is concentrated) against your vulva. Lie on your stomach and slip it underneath you.
Lie on your back, hold it between your legs, and have your partner straddle it so his balls rub against it as it vibrates against you. Big Teaze also makes a toy called I Rub My Duckie ($25); it looks exactly like the wholesome rubber ducky you find in bathtubs across America, except it has a secret: It vibrates! It comes in two sizes and several different colors.
On the surface, it may seem to be a funny gag gift for someone, but actually, it's become quite a phenomenon, and plenty of women swear by this waterproof vibrator. If you're interested in finding one of the most innocuous-looking sex toys on the market, if you like to use a vibrator in the bath or shower, or if you're looking for moderate vibration and surface area in an adorable package, the I Rub My Duckie may be right up your alley.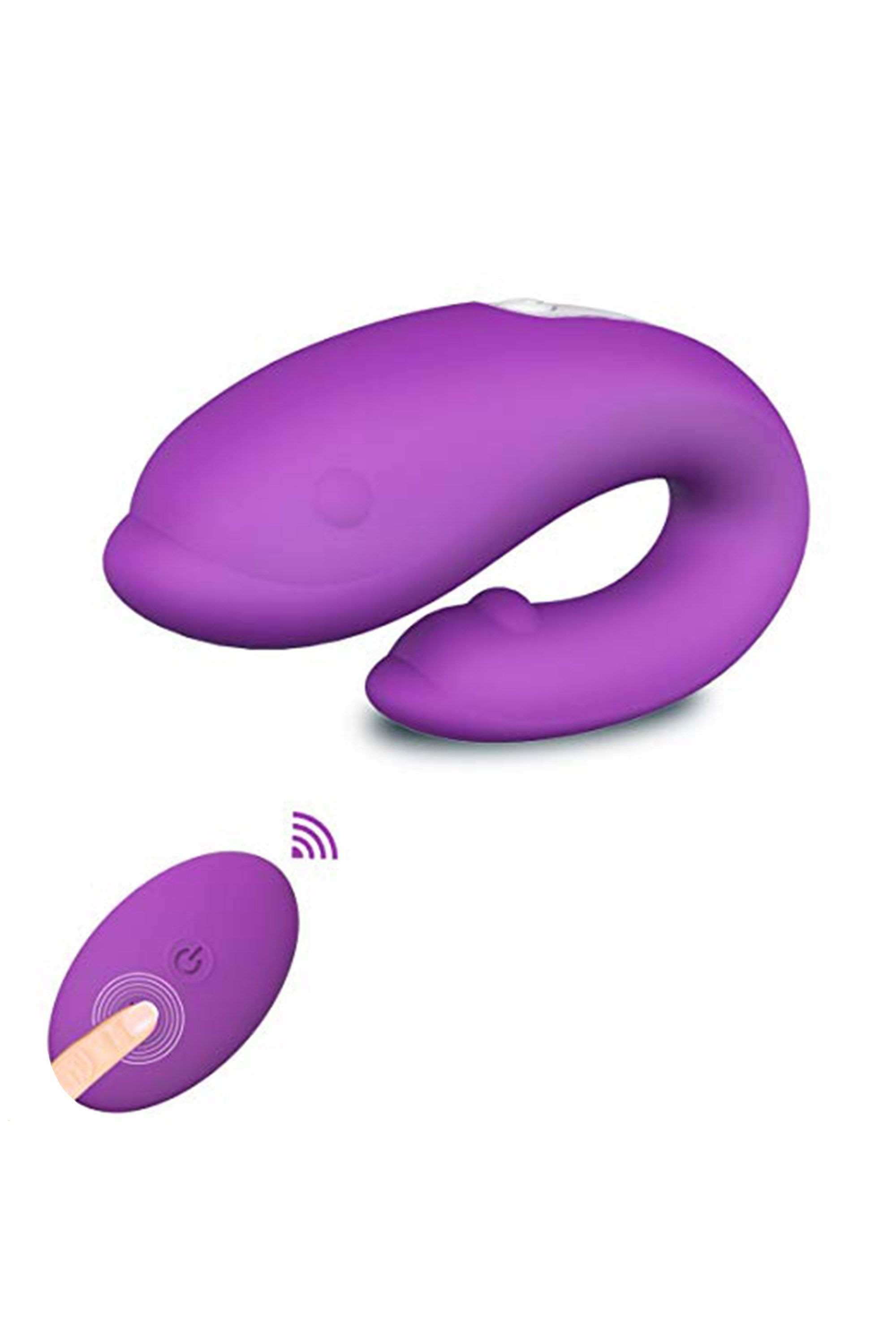 The Cone Stands Alone
The Cone is a vibrator unlike any other. When you first see it, it looks strange. Yes, it's cone-shaped, as its name suggests, but it's a short, wide cone the size of a cantaloupe. It's made of silicone, runs on three C batteries, and is designed for hands-free pleasure.
There are two buttons on one side of the base of the Cone, which offers sixteen different options to change the speed, type, and intensity of vibration. Because it has a flat bottom, it can sit on a level surface and will stay put. It has endless possibilities when it comes to self-pleasure. You can hold it between your legs and feel it vibrate against your vulva.
You can sit on it, with the pointed tip just inside your vagina or anus. You can lie on your stomach with it just underneath you. You can also use the Cone for partnered sex.
Begin on all fours in Doggie-Style position with the Cone just underneath you, then move down until your vulva is resting against it; as your partner thrusts into you, he will push your body against the toy. In Spooning position, he can penetrate your anus while you hold the Cone between your legs with the pointed end inside your vagina.
If he enjoys anal stimulation, he can sit on the Cone, then you can sit in his lap facing him in Yab-Yum position or facing away from him in Sitting Reverse Cowgirl. If you run out of ideas for using it, don't worry: it comes with a series of illustrations depicting women and men enjoying the Cone in all sorts of ways!