How I dominate my boyfriend's penis with just my hands
As simple as it's one of my boyfriend's favorite things, these are handjobs, they are quick, easy and can be incredibly satisfying if done right.
This article is about my guide to handjobs, how I dominate his penis (more officially known as hand domination) and how I lose my head during one of the simplest sexual acts.
There is nothing better than a wet, sloppy and firm handjob and if you follow in my footsteps, your old fashioned handjobs will be a thing of the past and your next handjob will blow its hand. spirit and charge.
The basis of a breathtaking handjob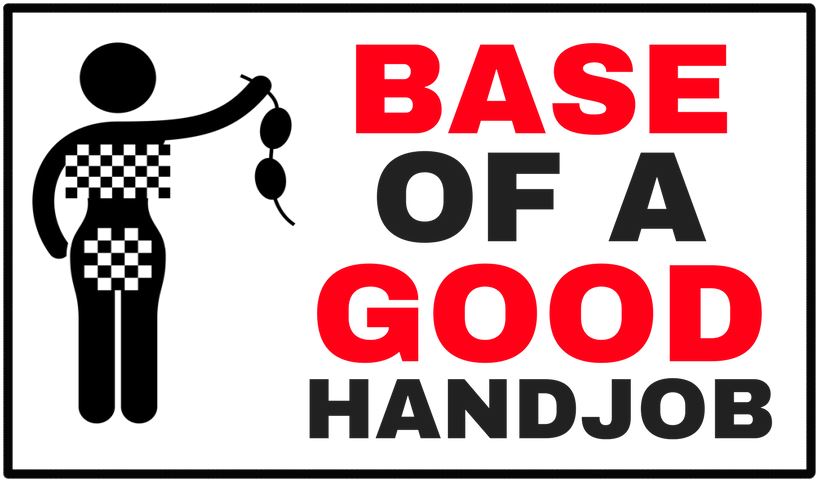 Before we explain the intense things we need to get back to the basics and make sure the basics are perfect. Handjobs are simple but there are still things you can do to make them even better and for this we need to start at the beginning and make them as exciting as any other sexual act.
Spontaneity is fun but it's also fun if you get dominant and tell your boyfriend exactly what to do. Send him a text or just tell him opposite:
I want you in …
Your bedroom, living room, kitchen
In 5 minutes, naked on the bed.
He may hesitate at first, but let him know that you are serious, if he is not there, he may miss the best handjob of his life. A bold statement, but one that has never been more true. I want you to light this serious face, consider his penis as your toy that you want to make feel like a million dollars, you want to dominate his cock and the only way to do it is to take yourself seriously and knowing that this handjob is going explode her mind.
The position of the explosive orgasm
Order him and get him into the position you think is the best, not only is it incredibly sexy and exciting for him, but it also means he is in the right position for you to be as comfortable as possible and the position that you think will be best for him.
The two best positions for manual work are:
Lie on a bed: This is my boyfriend's favorite handjob position, it allows you to touch his body, to have access to it and this gives you the added advantage of being able to hold him back if you wish because after all, we want it to be the best handjob ever.
In this position, you can lie down next to him, sit next to him, overlap him and dominate his penis with ease. I recommend placing your boyfriend in this position, it is definitely the best.
Sitting on a chair / sofa: Sitting in a chair or sitting on the couch is a much more laid back way of wanking and let's be honest, where it usually happens. In this position, you can keep him relaxed, take out his c ** k without removing his pants, give him oral, you can whisper dirty things to him and you can generally keep the TV on for this soft background noise.
Although this position is ideal for a more spontaneous and relaxed handjob, I would still prefer the lying handjob because I want things to get messy.
Example of dirty things to whisper:
– "I want to touch your hard cock" – "I want to make you cum so hard" – "You make me so wet"
This step is VERY IMPORTANT, it can take a handjob from a 7 out of 10 to a solid 10 out of 10.
The lubricant unlocks the movements of the hand which will make it shiver, stop friction and facilitate full stimulation of the penis. He feels amazing to him when his dick is wet, you can either use delicious flavored lubricant or by using your own saliva by giving him a blowjob and then continuing your handjob.
Take his C ** K as you own it
Treat his penis like your toy, don't do what you usually do. Take his penis and hold it, look at it, lick it, flop it, gently pump it up and down but do not commit to it. Treat his penis as if it were yours, lubricate it, give it oral, then reassemble and hold it again. Tease him and drive him crazy in anticipation.
When you stroke his cock, switch techniques and watch and see what he responds to, try these different techniques and see what he likes:
hard grip
quickly
slow
focus on the tip
focus on everything
Also, ask him to show you what he likes, when he shows you with his dick, tell him how much you light him.
Lick, suck and touch his balls
Start with light touches, rub your fingers over them, then grab them firmly, squeeze lightly and caress, if you want to blow your mind, lick and suck while you press your hand up and down its c * * k.
Warning: some guys don't like playing ball
Ask your boyfriend in advance if this is something he likes or would like to try, because if he likes it, the extra stimulation gets him will blow the mind.
Hold a vibrator against its bullets and perineum
Girls aren't the only ones who like vibrators, my boyfriend and I use it quite often. I hold my massage wand vibrator against the base of his sex and on the lowest settings, make him run on his balls and perineum.
It gives your boyfriend extra stimulation and feels incredibly mixed with the lubricant, handjob techniques and ball game. Here too, you can try vibrant anal beads (My boyfriend's favorite anal beads), it will make him cum like never before while you give him a handjob.
F ** k him with a Fleshlight
I told you this article is going to take normal handjobs to a whole new level and using a Fleshlight is a great way to do it.
These are my boyfriend's favorites porn star sex toys, they are modeled on the vaginas and butts of real pornstars. I choose his favorite, I lubricate him and when I'm good and ready, I will thread the light of the flesh on him, watching his face is exciting and will really excite me.
He also has others male sex toys that he likes to use during handjobs and blowjobs, so check them out if you want to learn how to take handjobs / blowjobs to an even higher level.
Whisper Dirty S ** t To Him
While you give him the handjob, whisper things in his ear that will turn him on and make him feel amazing.
-Tell her what you are doing to her using trigger words like rooster, sperm, horny and wet.
-Explain how you feel excited and wet when you touch it.
Tell him what you want him to do, how much you want him to enjoy and how much you want him to feel.
-Being enthusiastic and showing him how much you want his cock will make him excited and make stimulation so much better.
– Order him around, dominate his penis and him. Check-out my BDSM guide and learn how to do it in the comfort of your own home.
– Do not allow him to enjoy until you say so, you can also set a timer and tell him that he can only enjoy when time reaches a certain point. This will make him so desperate and let him moan in pleasure, and his orgasm will be incredible.
– If he dares to make noise, even the slightest moan, stop doing what you are doing and order him to move. If it makes noise stop touching it, it's so perverse and inspired by BDSM. Dominate it in submission.
Hand domination is about getting what you want and if you want to play with it for as long as you want, you can.
Fuck him when you want, he's your toy after all.
Suck it when you want and don't stop until you are happy.
Stop giving him a job when you want and beg him to start again, I mean really beg. It's exciting and such a big ride.
Treat it as if it were your toy and you will use it as you please, be assertive, serious and follow your threats.
Let him explore and see your body
He thinks you're hot like a f ** k if he's with you, he thinks it, all the guys do it. He wants to see you be confident, show your body and guide his hands to your nastiest places while you make him happy.
Let him touch your breasts, buttocks or even your buttocks while you give him a handjob, it will make you feel good about being desired and it will bring him down.
Trust me, let it come on your breasts, buttocks, back or face. You don't have to do it, but tell him halfway through the handjob that he can enjoy wherever he wants will excite him and speed up that orgasm.
Tools you can use for a perfect handjob
This is my favorite piece of this article, talking about all those little essentials that slightly improve handjobs.
The sweetest sex lubrication money you can buy
I mentioned at the beginning of this article the importance of the lubricant to give the best handjob and I was not kidding. It makes handjobs so much better, it stops friction, imitates the sensations of real sex and raises the sensations to new exciting levels.
It's my absolute preferred lubricantI always recommend it. It can be used with sex toys (as it is water based), anally, vaginally and orally. It has no nasty hidden ingredients and is just a wonderful smooth and silky product.
A vibrator that will amaze you
The vibrators can be used for men and women, they are of course incredible on the clitoris but this massage wand vibrator can do wonders for both partners.
Hold the wand's vibrator against its perineum, tail and balls and vibrate it with new sensations then, of course, enjoy the exciting and intense vibrations against your clitoris. This vibrator will make you cum again and again, it's just amazing.
The wand vibrator also acts as a massager
Gorgeous Lingerie (Make your heart and blood beat)
I recently wrote an article on the best BDSM lingerie and I realized by writing that, that allow my readers are seriously naughty people who love to dress.
It may just be a handjob but we want it to be the best handjob of all time and to do that, I love to dress and you should do it too.
– Latex (if you let it come on you, it wipes off nearby): It's my favorite latex lingerie It is so sensual, it makes me feel good and it is really perverse when I try to bring out my inner dominatrix.
– Lingerie: This is my other favorite lingerie set, it's so beautiful and it makes me feel so good about myself. It also excites me a lot to see me in it.
The toy that gave my boyfriend his biggest orgasm
Because we make it the best handjob of all time, we can feel free to use sex toys, like the wand vibrator that I mentioned earlier. However, there is something else that we love to use that gives my boyfriend incredible stimulation and gave him one of the best orgasms of his life.
Read this article when my boyfriend used a prostate massager and see how much it made him come and it made him feel good. However, if you don't have time to read it, this is the prostate massager he used.
When the handjob takes place in a particularly frizzy way, I like to lubricate this prostate massager and insert it into it when it comes down, the vibrations always send it overboard and if I hold it for orgasm and orders him to shut up, it turns into something so exciting and filled with pleasure.
The hopelessness in my boyfriend's eyes when I use this sex toy on him and not allowing him to cum makes me so horny and often after he has cum I can't keep my hands away from him.
The time when I ruined my boyfriend's orgasm on purpose
I know it sounds harsh, maybe even out of the question for some of you, but listen to me. I also didn't know it until I read the term "hand domination", it basically means a woman who ruins the male orgasm and forces her to continue enjoying it via a handjob is total control of the penis.
He had used his penis pump for a few months and seeing her new hard rock rooster ** got me so excited and I wanted to try something new.
I read it and decided it was time to try it out, I told my boyfriend beforehand, but I didn't really tell him that I I was in control now and I decided when the orgasms stopped.
I put on my latex lingerie set, my boyfriend was lying on our bed, I gave him oral and applied lubricant, I teased him with our wand vibrator and I made sure that He was on the verge of orgasm.
Making sure to keep the same speed, I teased the tip of his penis with my mouth and finally allowed him to come, even if I wasn't finished.
He came loudly and everywhere and told me to stop, but I wouldn't do it. He grabbed the sheets with his hands and smiled but I could tell that the feelings dominated him. He didn't like the sensations and it made me so wet, it ruined his orgasm because I just kept on going.
I kept pumping and after a minute or two it came back, hard. He was exhausted and in a feeling of total calm, except that again I did not stop. I knew his penis was too sensitive, but I kept telling him that we stopped when I wanted to stop, which got him so excited.
I kept up the pace and although he squirmed, squirmed and gasped, he came back. This time I stopped and told him that I was only stopping because I wanted to too.
It was such a sensual moment, he was so excited and exhausted at the same time. He said that the constant decline was difficult and felt really uncomfortable until his arrival, but the orgasms that followed were supernatural.
Questions and answers on hand domination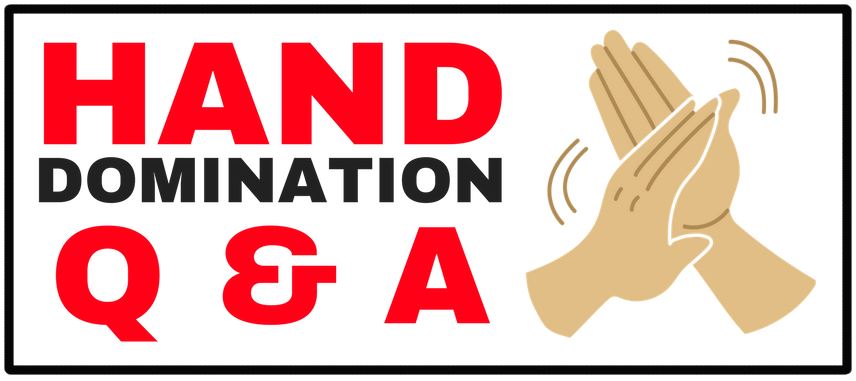 I have a fantasy of ruining my boyfriend's orgasm the moment he cums, how can I make him try it?
Just talk to her about it and tell her that you've heard it's amazing once you end up enjoying it. Let him know about your fantasy and chances are he'll be ready to try it out.
Can my boyfriend have multiple orgasms?
Yes! Do what I did. Keep pumping, ignore his calls and eventually he will come again and again. On the first try, I would only do this twice, maximum three times because it is intense.
Do men prefer blowjobs to handjobs?
It all depends on your man and what he prefers, the blowjobs are more intimate but if you follow all my steps you can give him one of the best blowjobs of all time and he could become a convert . It all feels good, just be enthusiastic, confident and willing to learn.
Would you let your boyfriend watch porn while you jerk him off?
If this is something he was looking to do, I would certainly let that happen. My boyfriend and I don't want a lot of porn (apart from Erika Lust, we love it), but if he asked if he could watch porn while I liked him, I would be more than happy.
I want to dominate my man and not stop after he has cummed, will it hurt him?
He will feel uncomfortable for him, but you don't have to stop or change gears, just keep going. Ask him in advance if this is something he would be willing to try and go for it. It won't hurt as long as you use lubricant to stop the friction and know when to stop giving it a handjob.